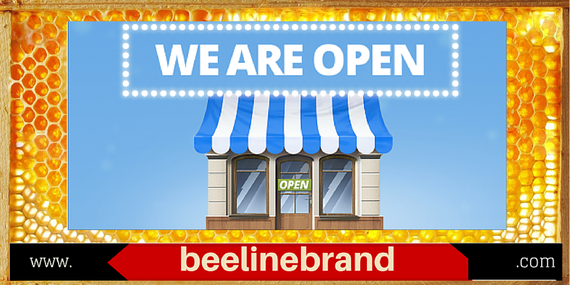 Glory BEE! It's official. Our online portal is now officially launched and ready to BEE experienced for your entertainment and shopping pleasure. Explore our Hive and discover your favourite designs and slogans. Spring into action and buy online via our SpreadShirt Shop now open for business.
FREE SHIPPING (seasonal)
Our online partner SpreadShirt sweetens the deal with FREE SHIPPING for purchases of two of more items from our SpreadShirt Shop during certain prime periods of the year. Cash in on this opportunity to get your favourite tees, and maybe an extra shirt one for a friend, with this great limited time only offer! We'll BEE keeping you posted when these offers are available!
Jamaica Stores Launch This June
Spring into Summer and Get Buzzed at two of Jamaica's most popular stores when the beelinebrand apparel BEEcomes available at Lloyd's Department Store and Fontana Pharmacy at Fairview Town Centre, Montego Bay this June. Meet BeeKeeper Brian Brown as he connects with the BeeHive Community. More details to come...
Submit a cool slogan for a chance to see your idea in print, for a chance to win a free version of your BEEinspired creation.