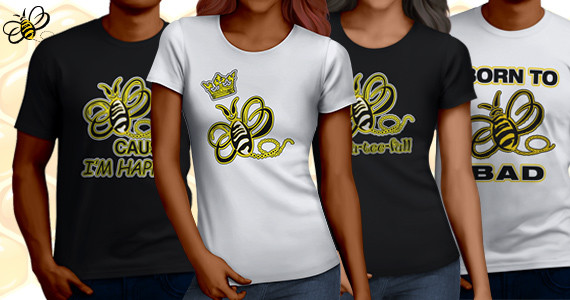 Something very exciting is Beecombing a reality this Spring! It's the launch of Bee Line Brand, the clothing line. Inspired, designed and finished in Jamaica. We are a BeeHive of activity and our community of BeeInspired designers is what separates us from the wolfpack.
Why Buy? BeeCause we're cool and you're cool, and we're responsibly cool. And, JustBeeCause by doing so a % of revenues  from select designs sold goes to BeeHive Community Engagement initiatives in Montego Bay, Jamaica. 
Bee Line Brand, Coming Soon to an online and brick and mortar store near you! 
Create A Buzz!!!